Help for customers who are having Phantom 4 Pro firmware upgrade failures
This article is for customers who are having issues with performing a Phantom 4 Pro firmware update. If the update fails after repeated attempts we suggest the following.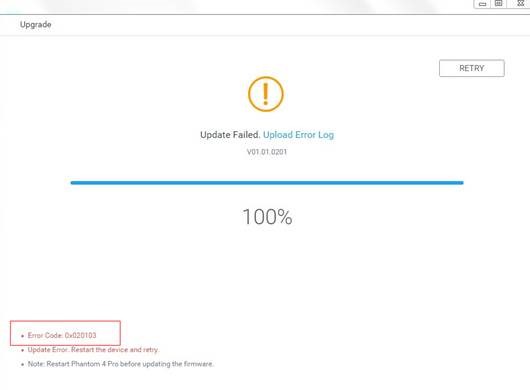 Contact Cloud City Drones support to get a camera upgrade file. Then follow these steps.
- Power on the aircraft and make sure that the aircraft firmware is not upgrading.
- Store the camera upgrade file in the root directory of the SD card and insert the SD card to the camera.
- After around 1 minute, the camera indicator will flash red and green alternatively and then become solid green.
- Upgrade the firmware again with DJI Assistant 2 or DJI GO 4.
The upgrade is complete.
In this case, the camera firmware upgrade is successful.