Cloud City Drones Customer Support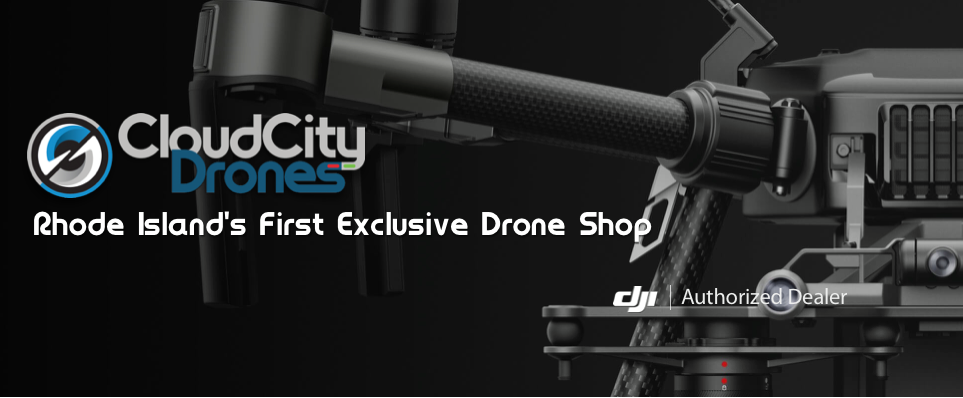 If you are looking for non-warranty service on your DJI Product including the Phantom, Inspire, Mavic, OSMO and Matrice please see our service section at http://www.cloudcitydrones.com/support. Otherwise, you may fill out the support request form to the right. NOTE: Please check that your question has not already been answered by the our answers page here: https://support.cloudcitydrones.com/en/
Frequently asked questions
---
1. Getting my drone fixed
1.1 What brands do you service?
We are a DJI authorized service center and we specialize in repairing only DJI drones. While we may sometimes be able to answer general questions about other drones, we do not accept repair requests for any other manufacturer's drones. 
1.2 Do you do warranty/DJI Care Refresh repairs?
No, the only way to have your drone serviced under warranty or replaced by DJI Care Refresh would be to contact DJI at (818)-235-0789 or at [email protected] and send your drone to DJI's repair/warranty centers.
1.3 My drone fell in the water now what?
As with all electronic repair, liquid damage in a drone is a worst case scenario that we hope never happens to you. The worst thing you can do is try to fly your drone after it has been submerged or soaked by liquid. While it may be true that occasionally your drone may be dried out and fly normally after an incident involving liquid, there is no telling how long that will remain true. We have heard countless stories of liquid damaged drones that abruptly fall out of the sky or otherwise begin behaving erratically. This is not just a shame for the person who has to buy a new drone, but it is also a hazard to others who may be injured by the drone as well as property which may be seriously damaged. Due to this fact, water damaged drones in our shop will be inspected and all parts that show liquid contact will be recommended for replacement. 
1.4 How do I ship my drone repair to Cloud City Drones
There are a few things to consider before shipping your drone to us for a repair:
Will you be insuring the package? While it will certainly increase the cost of the shipment, having the peace of mind that in the worst case scenario of a package that is lost or stolen, you won't be out of luck may prove invaluable.
What is in the box? Keep your package light! Except when other items are part of the repair, we advise you to ship nothing but the drone and the remote controller. Please do not ship us batteries, SD cards, chargers, filters, propellers, etc. PLEASE DO SEND your drone with a gimbal lock installed and with plenty of padding around the drone. 
Do we know you are sending it to us? Sending a drone to us without first creating a work order here creates unnecessary delays in our repair process, especially if there is no return address listed on the box. This could result in the drone needlessly sitting on a shelf due to us not being able to determine where it came from. Please make sure to create a work order before sending your drone in and then make sure that you include the work order number (visible at the top of the work order slip) either in or on the box so we can easily identify it when it arrives. All repairs should be shipped to this address:
Cloud City Drones
ATTN: SERVICE DEPT
1 Thurber Street
Warwick,  RI 02886
Attn:  Service Department
Once we receive your drone, we will contact you. Your repair will be carefully inspected on delivery and an updated case will be emailed to you.  
2. Placing an Order
2.1 Do you offer free shipping?
Yes! Orders over $250 qualify for free shipping.
2.2 What shipping options do you offer?
unless otherwise requested, all orders ship via USPS Priority Mail. Tracking numbers will be provided for all orders, though delivery dates are not guaranteed. In the case of Expedited Shipping, we guarantee that your order will ship within 24 hours as long as all parts are in stock and available. 
2.3 Do I need to have a Paypal account to place an order?
No,you do not. You may checkout using Paypal as a guest and using whichever credit card you prefer.
2.4 I placed an order, but when I log in to my account it says the order is "Awaiting Payment". What happened?
This is usually due to closing the window or otherwise not continuing to paypal after it redirects you from the checkout page to enter your billing information or by an error when entering billing information. If you have made a Cloud City Drones account, simply login and attempt the order again. If you have not created an account you will need to recreate the order and finish the checkout process via Paypal. If you have completed your order and have been charged, but the status says "Awaiting Payment" please contact us at [email protected]
2.5 Do you offer business to business pricing?
Yes, we do have a program for companies who would like to become a sub-dealer with us for DJI service parts. Sub-dealers are subject to their own terms, conditions and agreements. If you would like to apply to become a sub-dealer, you may do so here.
2.6 How long will it take for me to receive my item?
Generally shipping times range between 2-7 days.
2.7 Do you ship internationally?
Yes. When the delivery address lies outside of the US and it's territories, you will have the option of selecting our "international flat rate" shipping.
2.8 How can I get something overnighted to me?
If you need something delivered via Next Day Air or before a specific date, please contact us at [email protected] Please make sure to tell us which items you need to order as well as when you need them by and the address they will be shipped to. From there, someone will reach out to you and provide you with a Paypal invoice. Once that is paid, we will prepare your order for shipment.
3. General Questions
3.1 Do I need a license to fly a drone?
You do not need a license to fly a drone unless you plan on using your drone for commercial use, though the FAA does require drone pilots to registered with them and to keep their registration number visible on their drone.
3.2 What are the FAA guidelines on flying a drone?
The FAA prohibits drone flying before dawn and after civil twilight. In addition, you may not fly your drone out beyond line of sight or above 400 ft in elevation. Drone pilots must be registered with the FAA and the drone must have the registration number easily visible. For a full list of the FAA rules and regulations, click here.
3.3 How do I register with the FAA?
3.4 Where can't I fly?
You may not operate your drone within 2.5 miles of any restricted airspace. This could include but is not limited to: airports, military bases, certain urban centers, U.S. Capitol, ongoing sporting events, etc. If you ware within 2.5 miles of restricted airspace, DJI's built-in geofencing database will prevent you from taking off and will also stop you should you accidentally veer towards restricted airspace. Within 5 miles of restricted airspace, you will be able to fly, though you will be advised to use caution and be aware of your surroundings/air traffic in your area.
3.5 What is DJI?
DJI is the largest and most recognizable manufacturer of drones in the world. Their product line spans the market at a variety of price points, configurations and specializations from entry-level camera drones to robust and stable industrial/SAR oriented quad and hexacopters. They also manufacture their own gimbal systems which are mounted to their cameras, providing incredibly stable and smooth video, whether you're flying in sport mode with your inspire 2 or vlogging on the streets with your osmo mobile. The software used to fly these drones is also designed in-house by DJI and is as intuitive and feature-packed as their drones themselves.
3.6 Where are you located?
We are located in Warwick, RI. We occupy a ground floor business suite in the building of the Hilton Garden Inn hotel located at 1 Thurber St, Warwick, RI 02886
3.7 Do you accept trade-ins?
We do accept trade-ins toward a new product or cash value. Trade-ins must be dropped off for inspection/test flight before a trade-in value will be determined.